I recently watched (for the 2nd time) the biography on Coco Chanel,
"Coco before Chanel"
which starts out at her childhood when she was abandoned by her father and left at an orphanage. It trails along her life showing how it all began. She was classy, independent, self reliant and tough as nails! a great inspiration.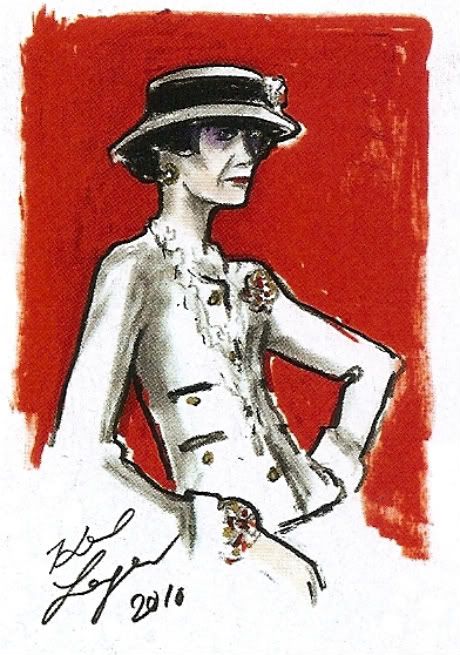 I found these sketches drawn by friend and predecessor at Chanel,
Karl Lagerfeld
. I'm thinking about blowing one up to hang in my office.

images