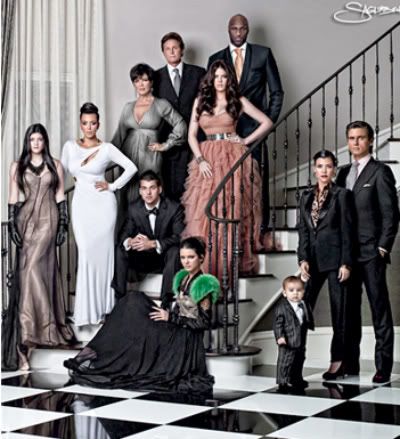 Alright, I admit it. I love watching
"Keeping up with the Kardashians"
. Every time it's on I just can't help myself, my thumbs take control and I 'm unable to change the channel.
But I just can't figure out if their family Christmas card this year is uber- elegant or 80's Dynasty cheese drama?!
I think a family of that size and of that grandeur can pull this off. What do you guys think?
ps Loving the dresses in this photo!