May just be the rainy weather (which I LOVE) but I cannot wait to get my hands on a pair of over the knee socks. PLUS, more convenient than tights while using the restroom :)
what do you guys think... will you be purchasing a pair this season?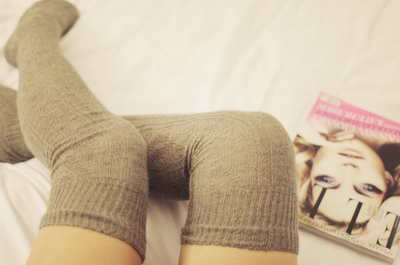 sorry I don't remember where I found the last two images. The first one is Dior.